In collaboration with Baptiste Caramiaux
Alongside recent advances in artificial intelligence (AI), a new art practice has emerged in recent years that borrows and transforms these advances in producing artworks. The actors of this emergent practice come from contemporary art, media, and digital arts. These artists (shown in the image hereafter) have developed an original practice of AI within their creative field. We performed a qualitative study to explore the nature of this practice. We interviewed five internationally renowned artists, Memo Acted, Jake Elwes, Mario Klingemann, Kyle Mcdonald, and Anna Ridley, about how AI is integrated into their work. Through a thematic analysis of the interviews, we find that their practice relies on crafting algorithms and data as materials. We uncover how they explicitly use this material unpredictability rather than avoid it. Secondly, we highlight the politics of their practice, which consists of resisting the culture of AI research, as well as its inherent power dynamics. We also highlight how their relationship with technology is imbued with ethics and how they rethink their role with respect to technology. In the paper published, we aimed to provide the CSCW community with a way to expand the framework in which AI can be understood not only as a tool but also as cultural and political design material.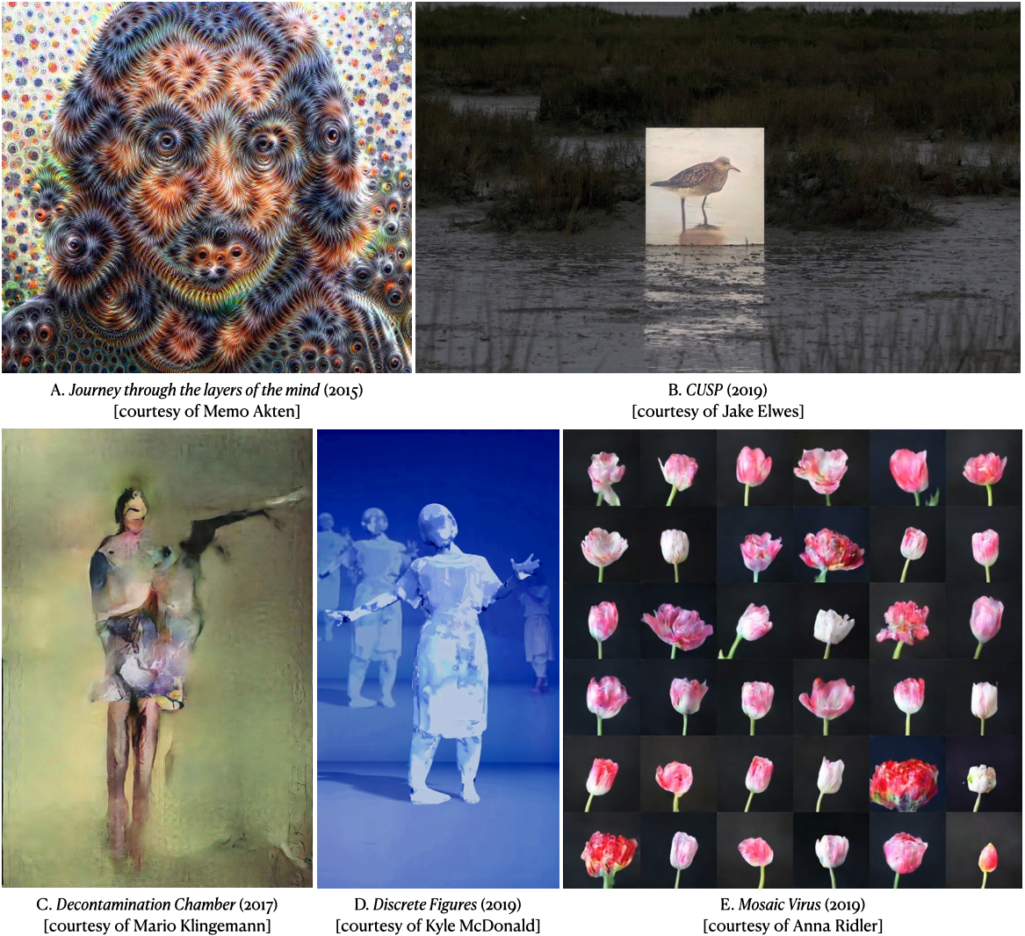 Publication :
Baptiste Caramiaux and Sarah Fdili Alaoui " "Explorers of Unknown Planets": Qualitative Study on AI in Artistic Practice" In Proceedings of the ACM Conference on Computer-Supported Cooperative Work and Social Computing (CSCW), online 2022.