In collaboration with Jean-Philippe Rivière and Baptiste Caramiaux
Our goal is to understand how dancers learn complex dance phrases. We ran three workshops and a longitudinal study where dancers learned dance fragments from videos. In workshop 1, we analyzed how dancers structure their learning strategies by decomposing movements. In workshop 2, we introduced a technology probe called MoveOn that lets dancers decompose video into short, repeatable clips to support their learning. This served as an effective analysis tool for identifying the changes in focus and understanding their decomposition and recomposition processes. In workshop 3, we compared the teacher's and dancers' decomposition strategies, and how dancers learn on their own compared to teacher-created decompositions. We found that they all ungroup and regroup dance fragments, but with different foci of attention, which suggests that teacher-imposed decomposition is more effective for introductory dance students, whereas personal decomposition is more suitable for expert dancers.
We also conducted a 12-month longitudinal observational study with a dance company that re-staged a dance piece, taken from the contemporary repertoire and unknown to the dancers. The study focused on the role that artifacts play in shaping the learning of a dance piece. We showed how dancers produced an ecology of artifacts (including MoveOn) with the aim of analyzing the choreographic ideas behind the dance and sharing them with other learners. We showed that sharing these artifacts was challenging because they are idiosyncratic and embody their creator's perspective and vocabulary. We then illustrated how dancers overcame this challenge by compiling artifacts and distributing the learning task among the group in order to create a common knowledge of the piece, which improves the learning process. We conclude with design opportunities for technologies supporting long-term dance learning processes.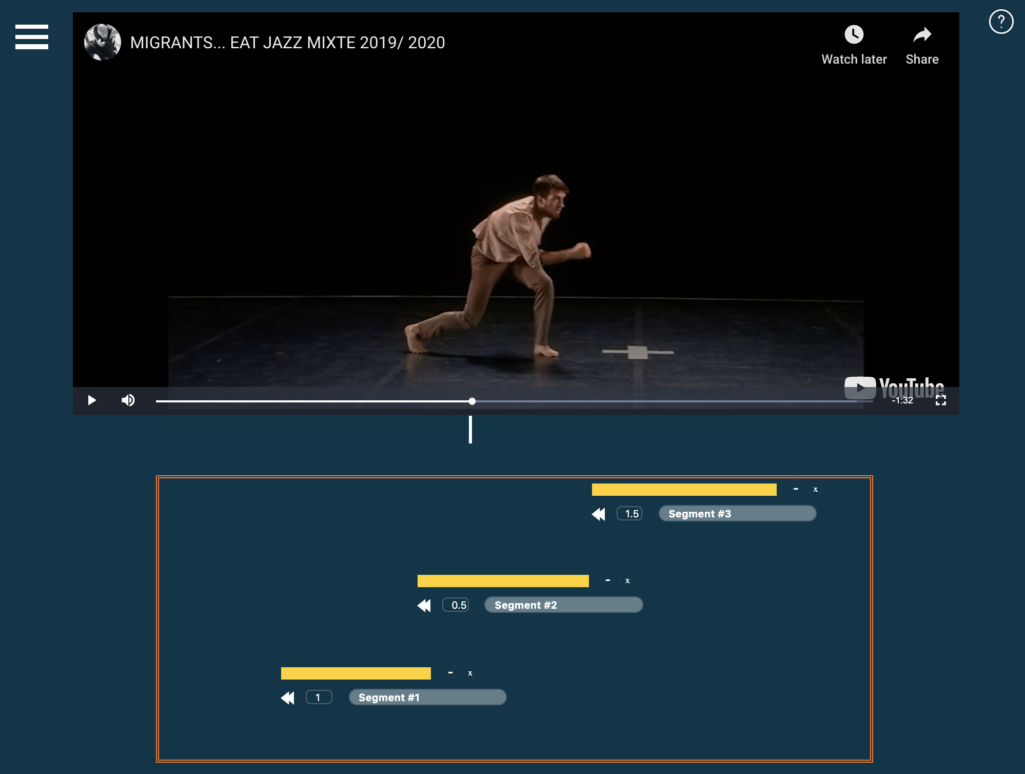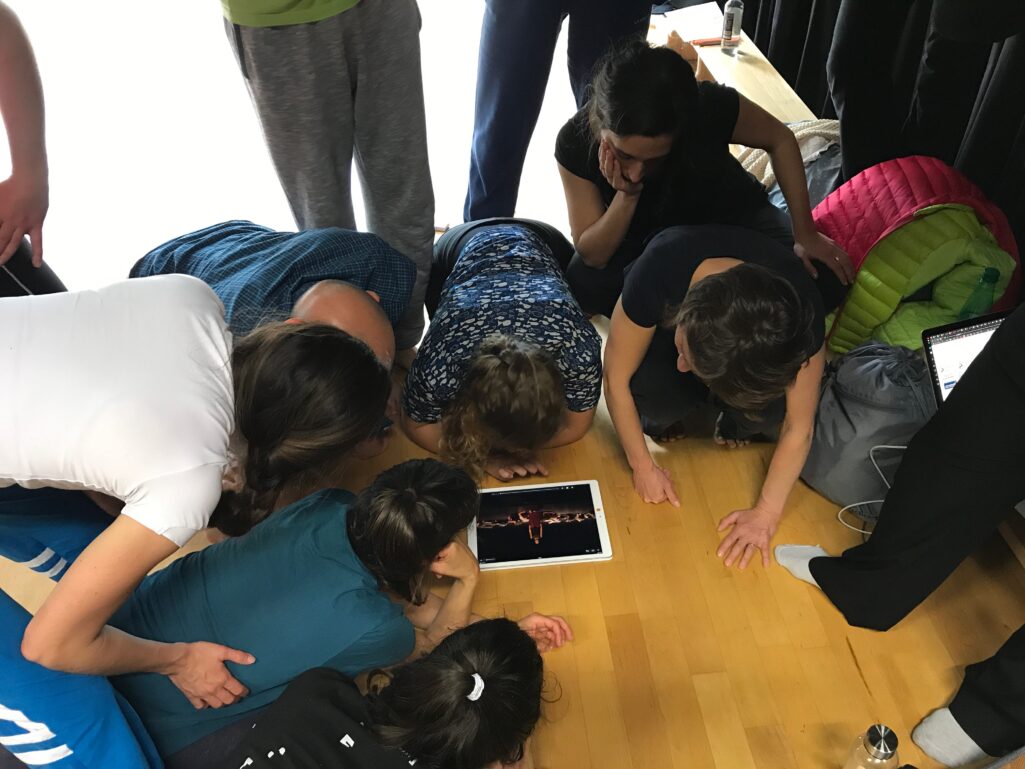 Publications :
Jean-Philippe Rivière, Sarah Fdili Alaoui, Baptiste Caramiaux, Wendy E. Mackay, "How do dancers learn to dance?", In Proceedings of the International Conference on Movement and Computing (MOCO), Genova 2018.
Jean-Philippe Rivière, Sarah Fdili Alaoui, Baptiste Caramiaux, Wendy E. Mackay. " Capturing movement decomposition to support learning and teaching in contemporary dance". in Proceedings of the ACM Conference on Computer-Supported Cooperative Work and Social Computing (CSCW), Austin 2019.
Jean-Philippe Rivière, Sarah Fdili Alaoui, Baptiste Caramiaux, Wendy E. Mackay"Exploring the Role of Artifacts in Collective Dance Re-staging". In Proceedings of the ACM Conference on Computer-Supported Cooperative Work and Social Computing (CSCW), online 2021