Book / Danced Performance / Video 
Co-Authors: Rocio Berenguer  and Sarah Fdili Alaoui
Collaborators: Elise Prigent, Ignacio Avellino, Julien Glauser, Franck Renucci
Dansers: Marja Christiane, Kevin Table
Graphic designer: Jad Hussein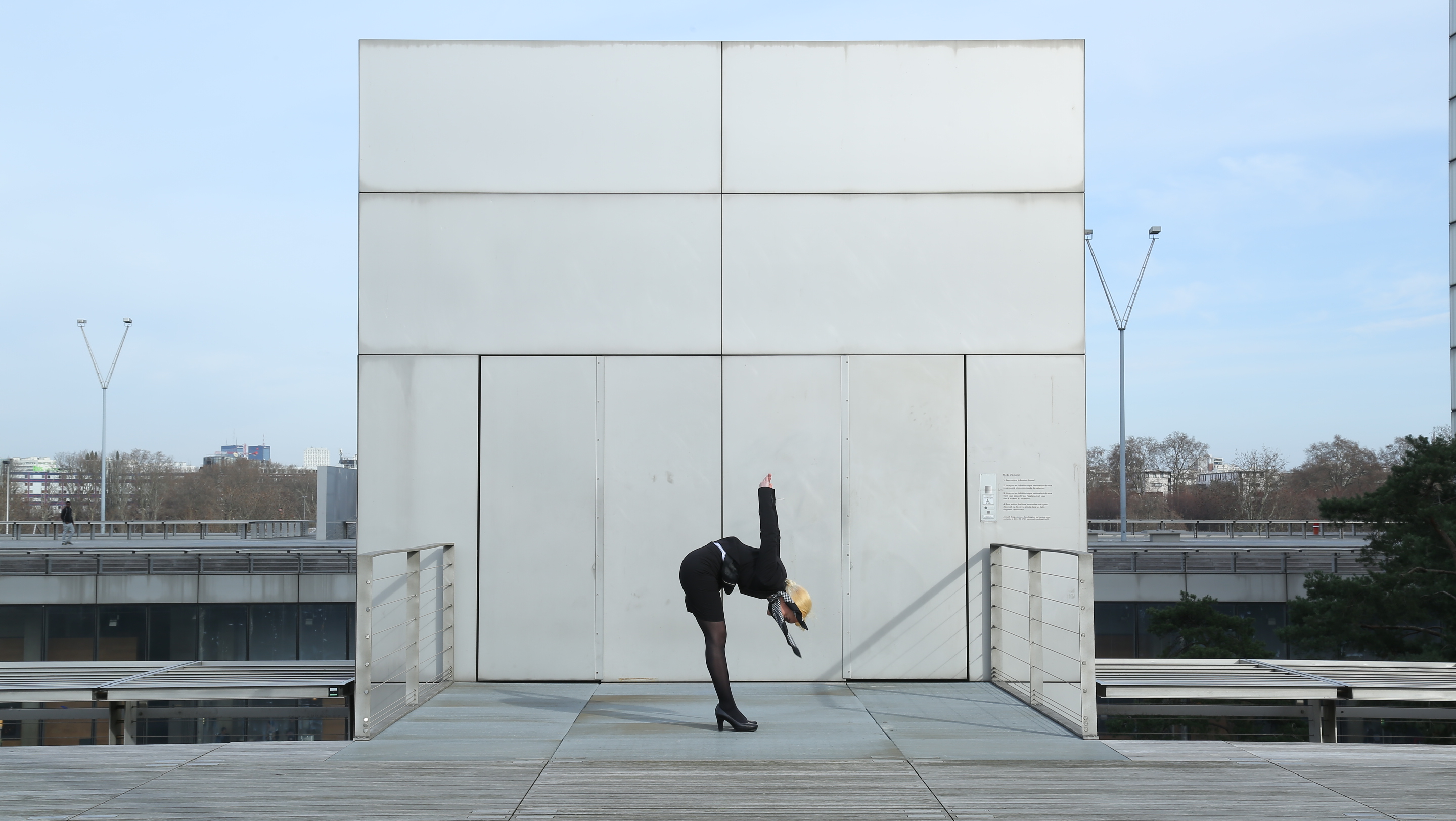 This is an exploration of the "URBAN BODY".
The guide is a project that reinterprets contemporary urban fictions. The guide is primarily a participatory research laboratory nurtured by field experiences, work with researchers, urban planners, architects and exchanges with the public. It takes the form of a book and a video installation that accompany a danced conference that stages the urban body.
The Ergoconference is a danced conference featuring the "urban body", which invites spectators to participate actively in the performance. Choreographing the body of the public to bring into to play with the normalization of the body. It's a work that seeks to define the current "urban body": an anonymous body, a body-discourse, a body-object, a body-social, a cyborg-body, a body-symbol, a body-protocol. Ergonomics' formal challenge is, like many works of contemporary art, that of "exhibiting", taking part in "contemporary anxiety", the world as it is. In this kind of naturalized "realism", in the course of the evolution of technosciences and new modes of marketing, lies an elementary function of art, an amoral function if any, a function which, even when exploited cynically, is indisputably necessary to the social body.
Partners: CDA D'Enghien-les-Bains, Paris (FR). N+N Corsino, Marseille (FR). TransportTheater, Munich (ALL).Système Castafiore, Grasse (FR).Theatre Acker Stadt Palast, Berlin (ALL).KLAP, Maison pour la danse, Marseille (FR), Le Hublot, Nice (FR), LIMSI, LRI, Université Paris Sud.
With support of ADAMI, La Ville de Marseille, La DRAC PACA, le CAC Danse (Région) PACA.