Dance Performance + AI
Choreography: Sarah Fdili Alaoui
Music : John Sullivan
Dancers: Sarah Fdili-Alaoui and Bartek Ostrowski
Musicians : John Sullivan and Léo Chédin
AI development : John Sullivan, Sarah Fdili Alaoui and Léo Chédin
"For Patricia" is a dance piece where the choreographic and musical composition is generated in real-time with AI and through audience interaction. The piece is an ode to postmodernism in Dance. "For Patricia", or for Trisha, is in honor of one of the inventors of postmodernism Trisha Brown. Expanding on the legacy of Brown and other postmodern dancers and composers like Merce Cunningham and John Cage, the piece will use simple musical and choreographic patterns based on sound recordings and everyday gestures and explore ways in which we can compose with these patterns based on complex structures generated through AI and modified through audience interaction. "For Patricia" is realized onstage as a quartet between two dancers (Sarah Fdili Alaoui with a second invited dancer) and two musicians (John Sullivan and an invited acoustic musician).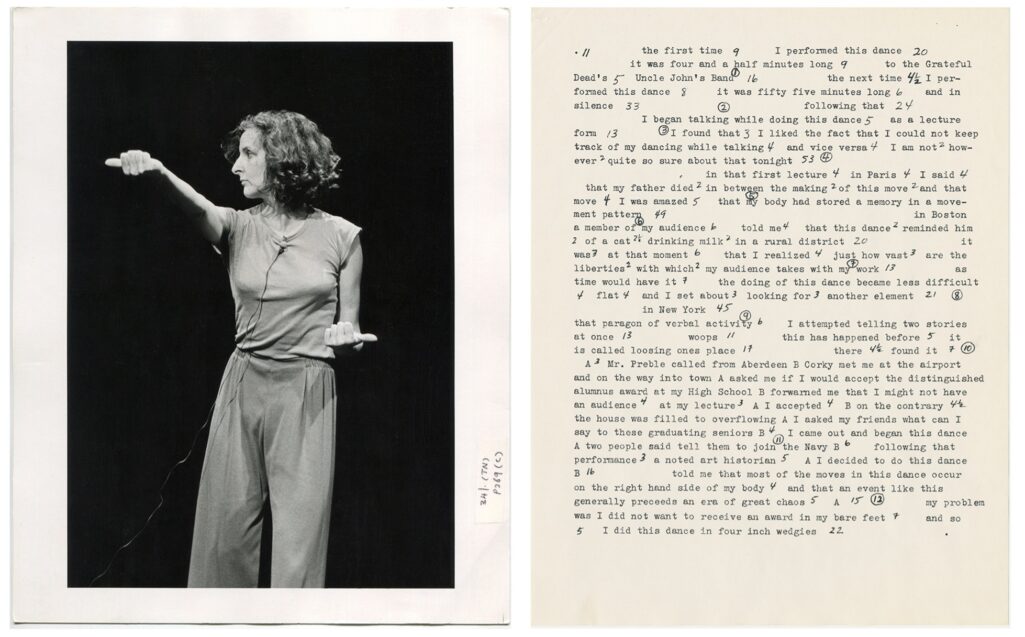 With the support of 
Modina Consortium, Winner of the Modina residency program : https://modina.eu/projects/for-patricia/
INRIA, Université Paris Saclay, CNRS.