[Radical Choreographic Object]  Participatory Dance Performance
Choreography: Sarah Fdili Alaoui (UPSUD, LRI) and Jean Marc Matos (Cie K Danse)
Performers (Cie K. Danse) : Ambre Cazier, Izaskun Insausti, David Mazon, Mario Garcia Saez
Associated artist and developers : Arnaud Courcelle
External eye: Marianne MassonMembres
Associate graduate students: Jean-Philippe Rivière,Mai Ciolfli, Doctorante (INRIA, LRI)
We Consider a Choreography that composes itself insitu according to the behaviours generated by the visitors / participants as observed by the dancers or captured by a set of ubiquitous sensors in the performance space. The research relies on an analysis of the principles of "writing" dance as well as a research on Human Computer Interaction, related to the methods of analysis of the moving body and the semantics of movement that can contribute to movement-based interaction.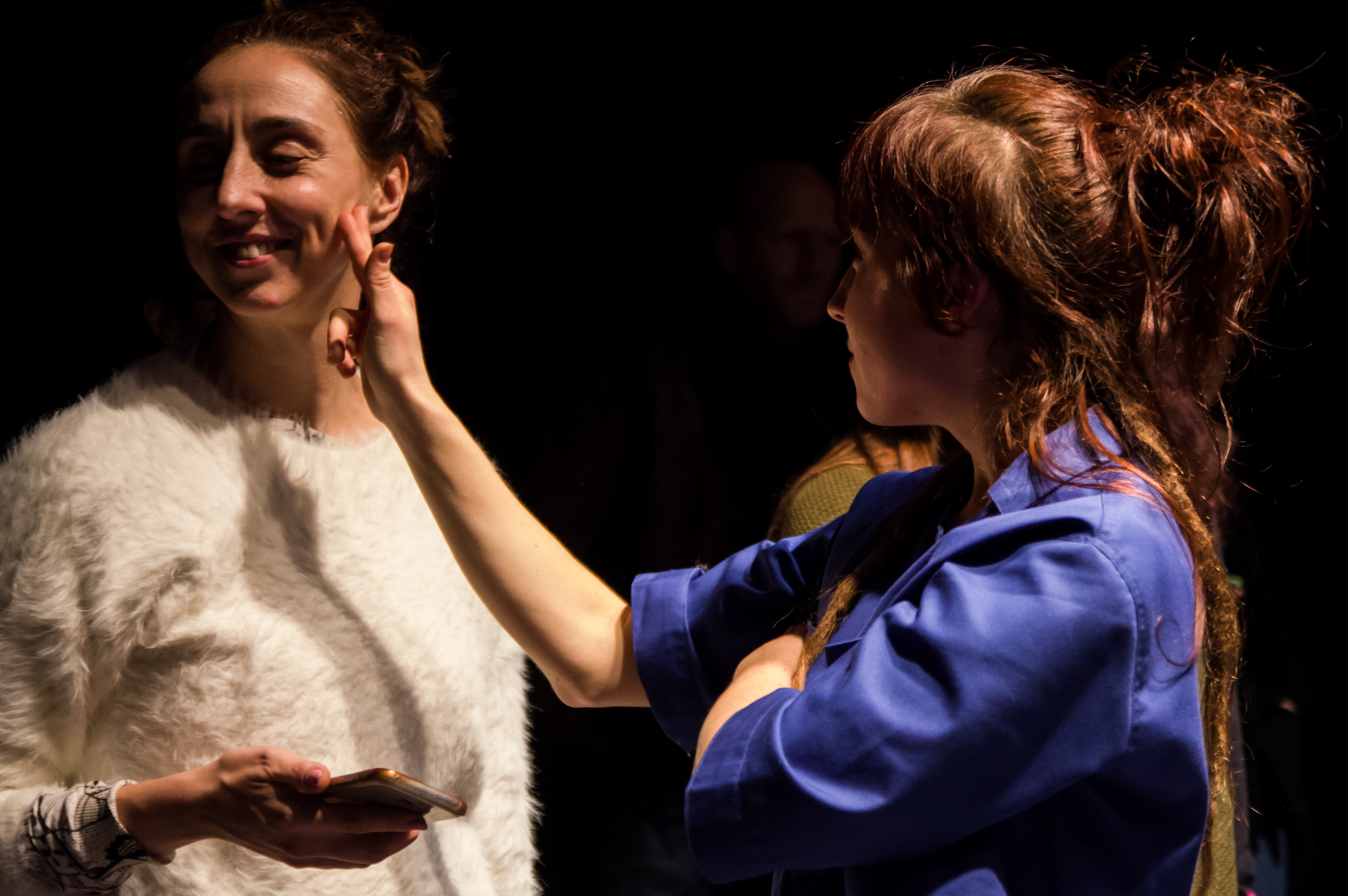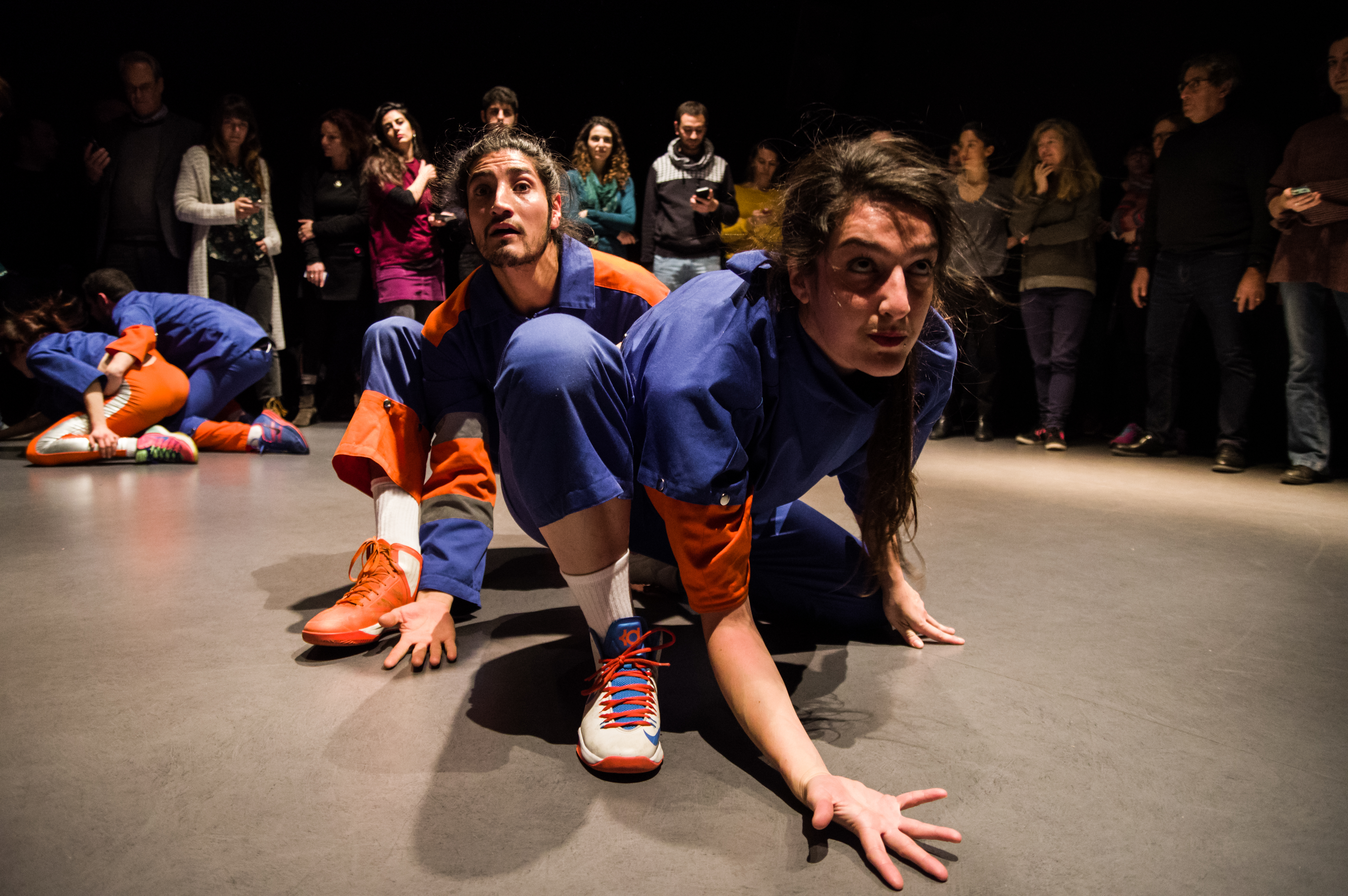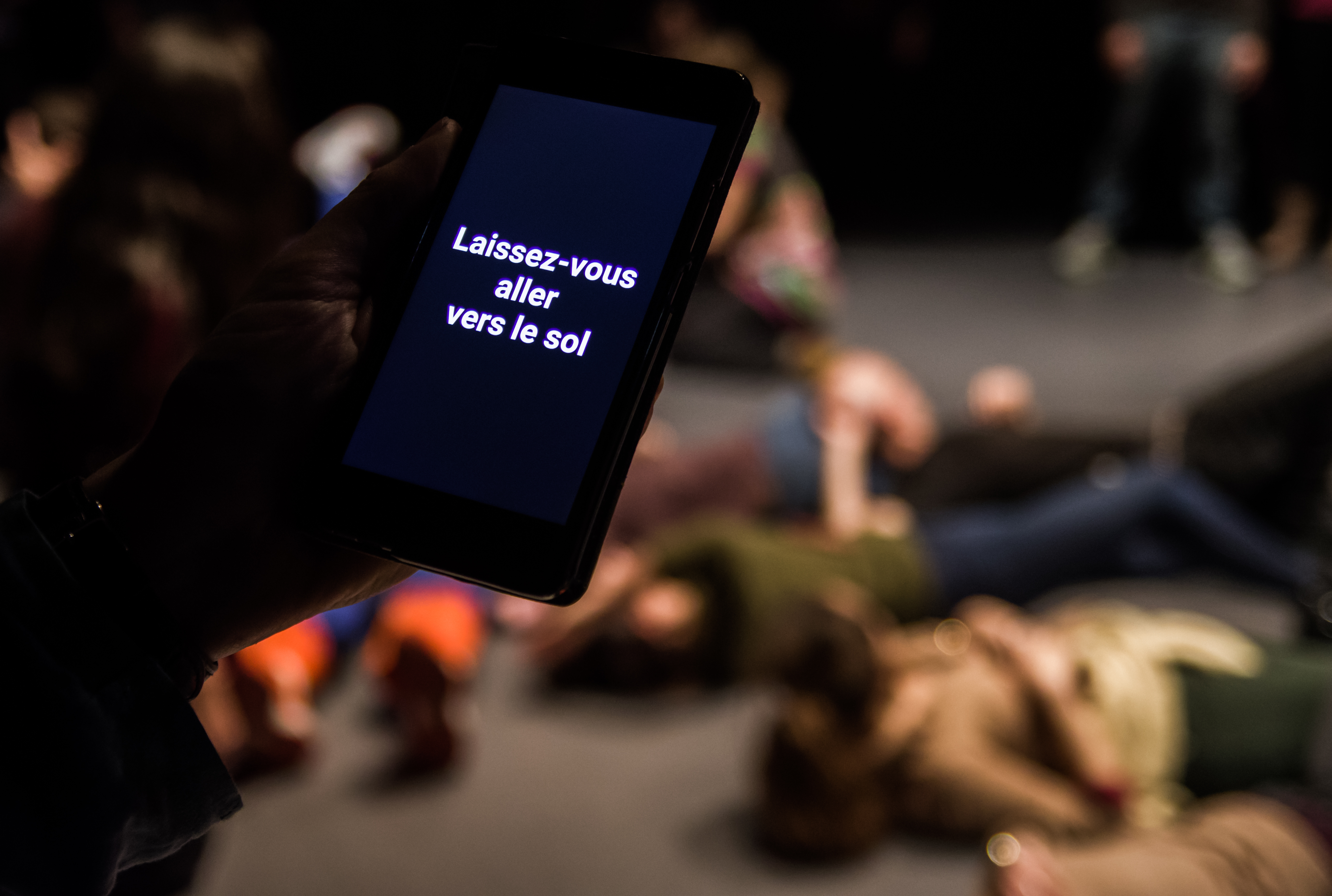 Winner of the "Projets Phares" call of La Diagonale Paris Saclay
With the support of:
La Diagonale Paris-Saclay, Investissements d'Avenir, Laboratoire de Recherche en Informatique, équipe INRIA ex(situ, Centre Culturel Bellegarde, La Place de la Danse CDCN de Toulouse / Occitanie, services culturels Villeneuve-Tolosane, Studio La Vannerie, Théâtre Le Ring (Toulouse).
Ville de Toulouse, Conseil régional Occitanie, Conseil départemental de la Haute-Garonne.
For more information:Dossier_RCO